2017 was a year of nothing much really being published but a fair bit going on unseen. The main writing project was 'A Hundred Years To Arras', which is closer to completion now. It was sidelined in October when the opportunity came up to pitch a comic strip story to the legendary
'Commando'
comic from renowned Scottish publishers DC Thompson. I've had comics work published before of course, but this is something of a milestone. It was a very painless process of pitching and then scripting, and a really enjoyable exercise in writing to a particular style. 'Commando' comics are quite old-fashioned in the way that, for example, narrative captions are used: it isn't the same as writing a superhero comic, for example. And I loved doing it. The comic, 'The Tunnels of Arras', comes out on 19th April 2018 in all good newsagents,
on subscription and for download.
Meanwhile, 'A Hundred Years To Arras' is about half completed. Finding a publisher for my prose has proved to be much more difficult than for my comics. If anyone knows the magic spells I need to cast to even get an agent to look at anything, please let me know. Either way, comics also press on...
I've self-published an updated
'Best Of Bulldog' collection
, which you can buy at a bargainous £10 for over 350 pages from Lulu.com. Also about to be made available the same way is 'Bulldog and Panda 2018', a collection of the strips that originally appeared in
'Paragon'
magazine over the last couple of years. Most of them are illustrated by the late Stephen Prestwood, and dedicated to him and the memory of his artwork.
My plan is to create some more strips focused on Keiko Panda over the next few months, some of which will also appear in 'Paragon', to form the basis of 'Bulldog and Panda 2019', as we make the good Captain's comeback an annual event, hopefully.
Copies of both and my other books, such as the Classical Comics books and 'The Signalman', will be available to buy from me at
Leamington Comic Con
on 14th April 2018. In the meantime, don't forget that you can get signed copies either from me at my
Etsy.com shop, Cobleybooks
, or from artist
David Hitchcock here.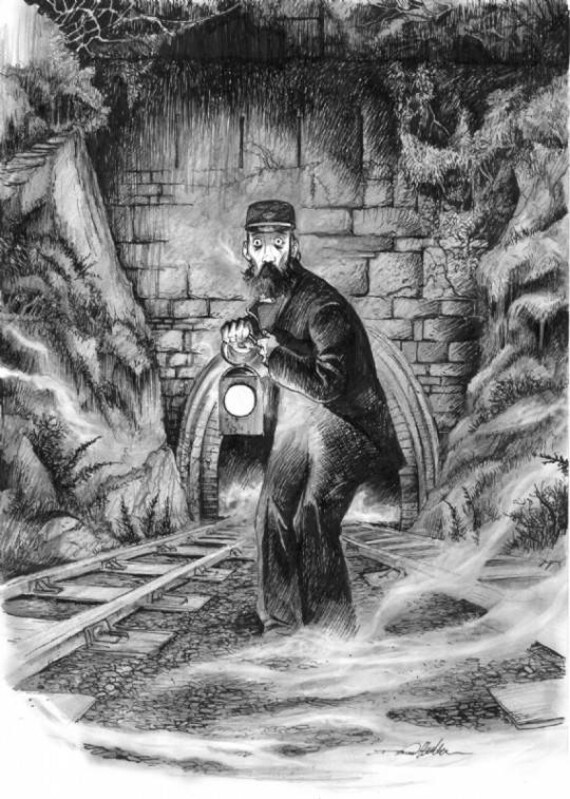 I recently had a long think about different projects that I want to get going. In 2018, I celebrate 25 years of marriage and 50 years of being alive. It's also 35 years since I first had a comic strip published in a fanzine, and 25 years since Captain Winson Bulldog appeared in his first comic that I self-published. The landscape of self-publishing has changed massively over the years, and whilst I have been lucky enough to be professionally published with books such as 'Frontier', the 'Bulldog: Empire' epic in 'The Mammoth Book of Best New Manga', the Classical Comics books and, now 'Commando', to list a few examples, there is more I would like to get out there.
So... it's too early to announce properly yet, but I'm at different stages of planning with 4 or 5 different artists on different projects, at least a couple of which will probably emerge as Kickstarter-funded graphic novels. Two that I think I can mention are that I'm going to be having a new take on Tom Hickathrift and Amnesia Agents, which currently exist as novels but I'd always envisaged as much more visual projects. The early character designs are already very exciting.
Happy New Year!