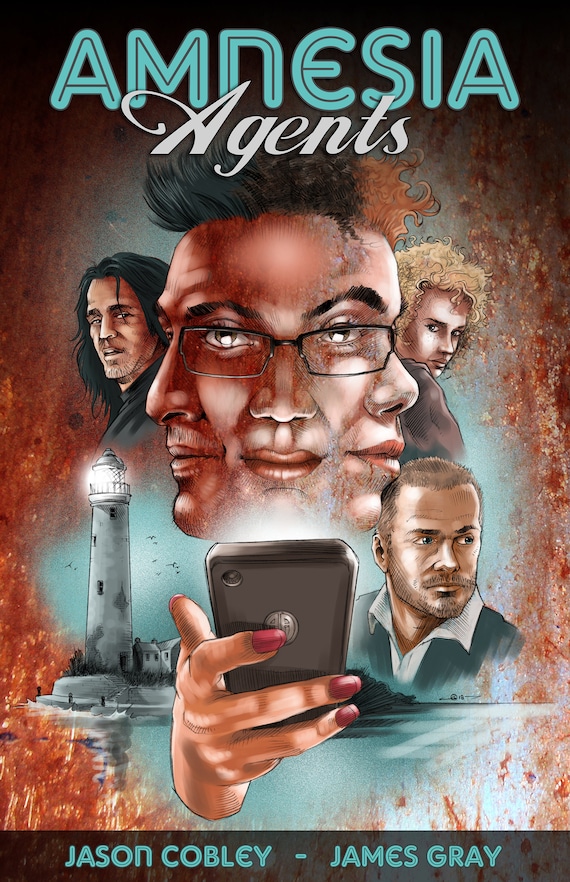 There are lots of places you can buy my and James Gray's new original graphic novel 'Amnesia Agents', following our successful Kickstarter.
Firstly, we'll be at the
ICE Birmingham
comic convention on 15th September for the official launch where you can also buy prints from James.
You can buy copies direct from me at my
Etsy Store.
You can also purchase copies direct from
Lulu.
The most exciting new thing for me is that you can read 'Amnesia Agents' digitally via the
ComicHaus
app and/or buy a physical copy via
ComicHaus.
We've also submitted the book to Comixology - we'll let you know as and when it gets accepted there.
So, what is 'Amnesia Agents'? In case you didn't know...
Have you ever wondered what happens to forgotten memories? When you forget where you put your keys or the name of a person, where do those memories go? Do you ever get that feeling where you know you have forgotten something important, but can't remember what it is? There is a place where these memories end up. It is a place for the lost, the forgotten and for stolen memories. It is a place called Echo. Amnesia Agents are tasked with tracking down missing memories. They repair anomalies created when breaches between the real world and Echo unleash dangerous nightmares. Amnesia Agents can be anyone, activated when needed but the rest of the time living mundane lives with no memory of their other existence as Agents. Theseus Brown is a new recruit, slightly in awe of Persephone Mills, the more focused senior Agent. Theseus and Persephone investigate these and other cases, unaware how they will impact on their own lives and reveal their own mysterious pasts…